Kouvola RRT Rail and Road Terminal is ready
The Kouvola Rail and Road Terminal is now finished. The intermodal terminal's specialty are the kilometre-long loading tracks, which bring efficiency to the handling of freight trains. The project fell nearly six million euros under the original cost estimate.

The terminal is located in the Kouvola Tehola logistics area at the junction of the main road and railway network. It was built by the city of Kouvola, and its operations are managed and developed further by Railgate Finland Ltd.
EU's goals to develop railway traffic, require railway yards and loading terminals to be equally available to all operators. The Kouvola RRT enables this. The terminal will operate on an open access principle and allows for handling trains of over one kilometre in length. RRT is an efficient and competitive terminal area for intermodal transportation. The terminal will respond to the growing requirements of national and international traffic.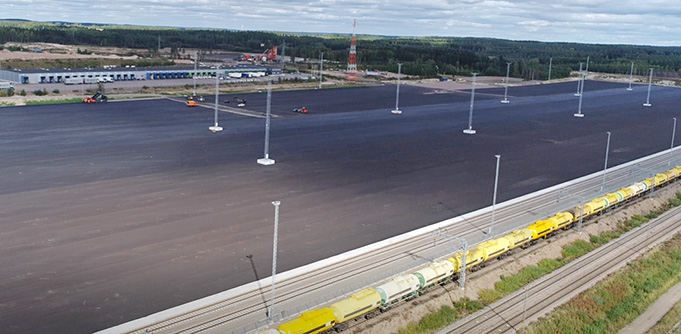 The mode of transport can be changed easily based on need. In addition, it will enable the use of new cargo-handling methods using robotics and digitalisation that result in time and cost savings in rail freight transportation.
The stages of implementation
Kouvola RRT is expected to boost economic growth and employment both regionally and nationally. The project is part of developing the Trans-European transport network (TEN-T). It has received EU funding.
Kouvola – a modern and international centre of freight transport
The current logistics centre in Kouvola is located in the Tehola area that will form part of the Kouvola RRT area. At present, Kouvola has around 200 companies operating in the sector with nearly 2000 jobs. In a comparison of European logistics centres in 2015 and in 2020, Kouvola was rated the best in Northern Europe.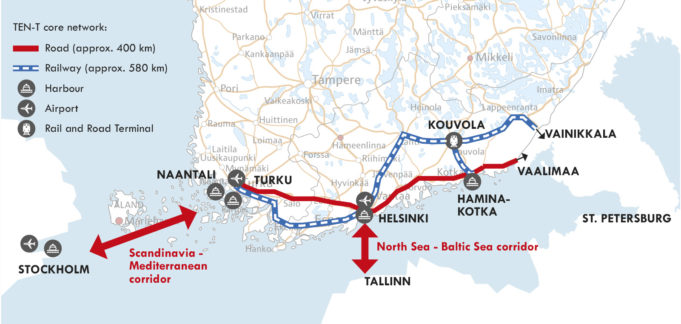 Kouvola RRT is the only railway and road terminal in Finland that is part of the trans-European transport network (TEN-T). In terms of international significance, the terminal can be compared to the main ports and airports in Finland.


For further information please contact:

Project Manager Tero Valtonen
tel +358 40 7110 886, firstname.surname@kouvola.fi