Education and research in the logistics field
Kouvola is the centre for railway logistics in Finland. Education and research play an important role in it. In Kouvola, we have versatile education and research units in the logistics and railway logistics sector.
Kouvola Railway and Adult Education Company (KRAO)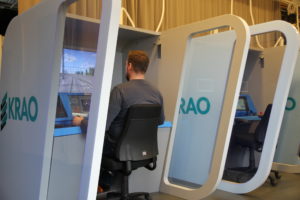 KRAO is the major educating company in Finland offering basic and further training for railway professionals and companies.
For further information, please contact:
Timo Tiainen, Managing Director, tel. +358 40 513 7200, email: timo.tiainen(a)krao.fi

Rail Training Centre (RTC)
The Finnish Transport Agency's Rail Training Centre offers a unique learning environmentfor railway training.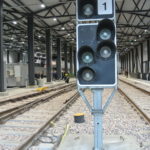 All railway undertakings and training centres are offered the opportunity to rent its premises for their own rail training. The RTC accommodates the infrastructure, training equipment and facilities required for railway training.
Lappeenranta University of Technology LUT
Kouvola Unit
LUT Kouvola is profiled as a centre of expertise for industrial management in two primary fields: technology and business innovations and railway logistics.
South-Eastern Finland University of Applied Sciences (XAMK)
XAMK has strong expertise in the fields of port logistics, railway logistics, transport systems and supply chains, as well as in the fields of environmental effects of logistics and safety in logistics.
Read more about the study fields of XAMK.
Kouvola Vocational Institute EDUKO
At EDUKO, you can study vocational qualifications in aircraft mantenance (helicopters) or logistics (lorry driver). It also offers a wide range of learning and training opportunities for individuals and work teams to enhance their skills. The areas of expertise are for example automotive and logistics fields.