Well-being from the Forest
Finland is particularly well placed to draw resources from forest nature, as over 75% of its land area is covered by forest. Spending time in the forest and in nature favours holistic health, helping us to relax and recover. Walking in the woods lowers stress hormones and increases creative thinking – many artists are also inspired by nature.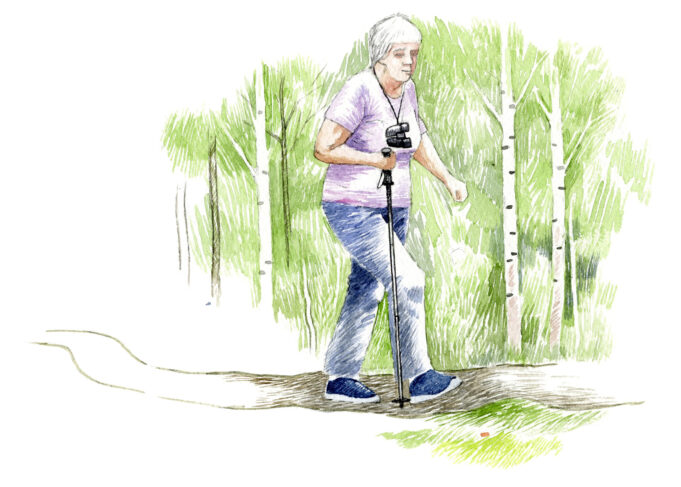 The natural environment helps you to focus and be present. Listening to the sounds of nature can improve your mood and help clear your thoughts. Experiencing the peace of nature helps to detach from the hustle and bustle of everyday life and increases inner peace and tranquility.
Nature also encourages diverse and health-promoting physical activity. Everyone can choose the length and speed of the journey that suits them, and nature offers a variety of terrain. Exercising in nature also improves the quality of your sleep and helps you to sleep more deeply.
Everyone's rights
The forest also provides well-being in the form of healthy berries, mushrooms and other edible plants. Collecting plants under everyone's rights (previously everyman's rights) is allowed when collecting individual plants for own use. So you can collect berries, mushrooms and herbs for your own use and prepare them at home. Under everyone's rights, however, the number of plants collected must not be large and the collection must be sustainable and respectful of natural resources.
Remember that endangered plants, such as the Lady of the Snows, are protected and it is forbidden to collect them. It is important to remember responsibility for the environment and its sustainable use when picking plants.