Käyrälampi Lake
Despite its name, Käyrälampi, which opens in front of you, is a small lake without islands, and is about a kilometre long and a kilometre and a half wide. The Jyräänjoki River flows into Käyrälampi Lake from the Saimaa Lake area. Straight ahead, behind the reeds, the Käyräjoki River opens to continue its journey to Lappalanjärvi Lake. The waterway chain continues to the Kymijoki river, along which you can reach e.g. the Baltic Sea or Päijänne.
Käyrälampi and its surroundings offer diverse opportunities for leisure: outdoor activities, swimming, cycling, kayaking, fishing and ice fishing, enjoying good food, relaxation, accommodation and sauna. Käyrälampi beach, which locals call Käyski, offers not only sunbathing and swimming, but also training in the outdoor gym and playing fields. There is also a fenced beach for dogs in the area.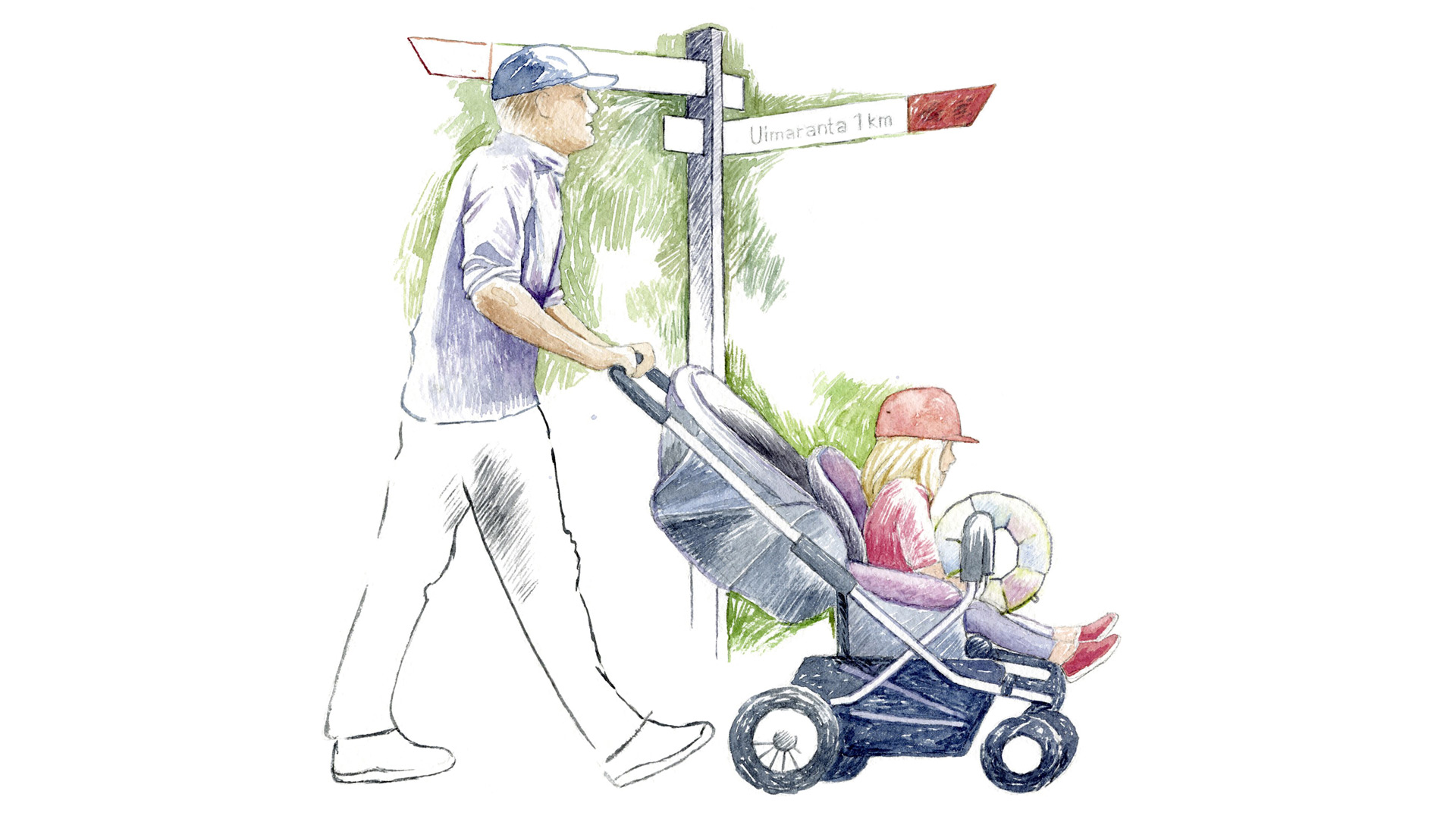 Everyone's rights
Everyone's rights (previously everyman's rights) are Finnish traditional rights to walk and stay in nature, collect natural products, fish, pick berries and mushrooms, and stay temporarily in a tent or a shed.
Everyone's rights, however, do not entitle to litter or leave waste in nature. To protect our environment and preserve biodiversity, we must all ensure that we do not litter, disturb or destroy nature in any way.
Making fires is only allowed with the landowner's permission. On hiking trails, this means in practice that fires can only be made in built-up campfire sites. Before starting a fire, check that there is no forest fire warning in effect. If so, making a fire is prohibited at all campfire sites along the Käyrälampi hiking trail. Remember to never leave a fire unattended and ensure it is completely extinguished before leaving the campsite. Fallen trees may not be used and branches or bark may not be torn up for making a fire.